---
Happy New Year from AAHGS-Memphis
---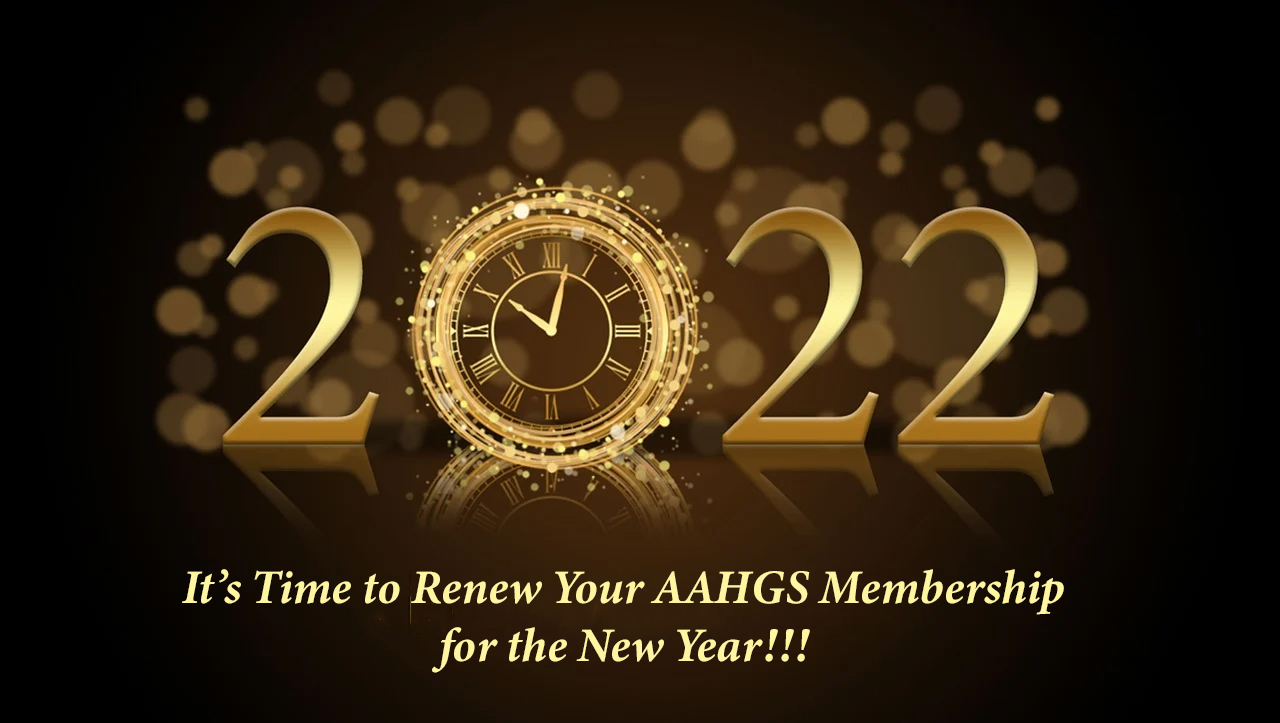 AAHGS Memphis would like to wish you all wonderful holiday season. We are now in our annual membership renewal period.
---
XXThe Afro-American Historical and Genealogical Society, Inc. (AAHGS) strives to preserve African-ancestored family history, genealogy, and cultural diversity by teaching research techniques and disseminating information throughout the community. Our primary goals are to promote scholarly research, provide resources for historical and genealogical studies, create a network of persons with similar interests, and assist members in documenting their histories.
Upcoming Feature Presentations
In consideration for the safety of our members during the ongoing Covid-19 pandemic, our next meeting will be held virtually. The meeting is for Members ONLY.
Past Feature Presentations
---
Saturday, November 20 2021 12:30 PM CDT
AAHGS Memphis Veterans Tribute 2021
Presented by Members CW4 Eunice Buffington, U.S. Army Retired and Barbara Williams
Members CW4 Eunice Buffington, U.S. Army Retired and Barbara Williams are the presenters with a slideshow of family members or members who served in the military being honored at the end.
---
Saturday, September 18 2021 12:30 PM CDT
Great Finds & Memorabilia
Presented by Group Participation
Interesting items and facts uncovered through research.
---
Saturday, August 21 2021 12:30 PM CDT
Think Tank 2021
Presented by Wayne Dowdy, Gene Armstead, and Toni Armstead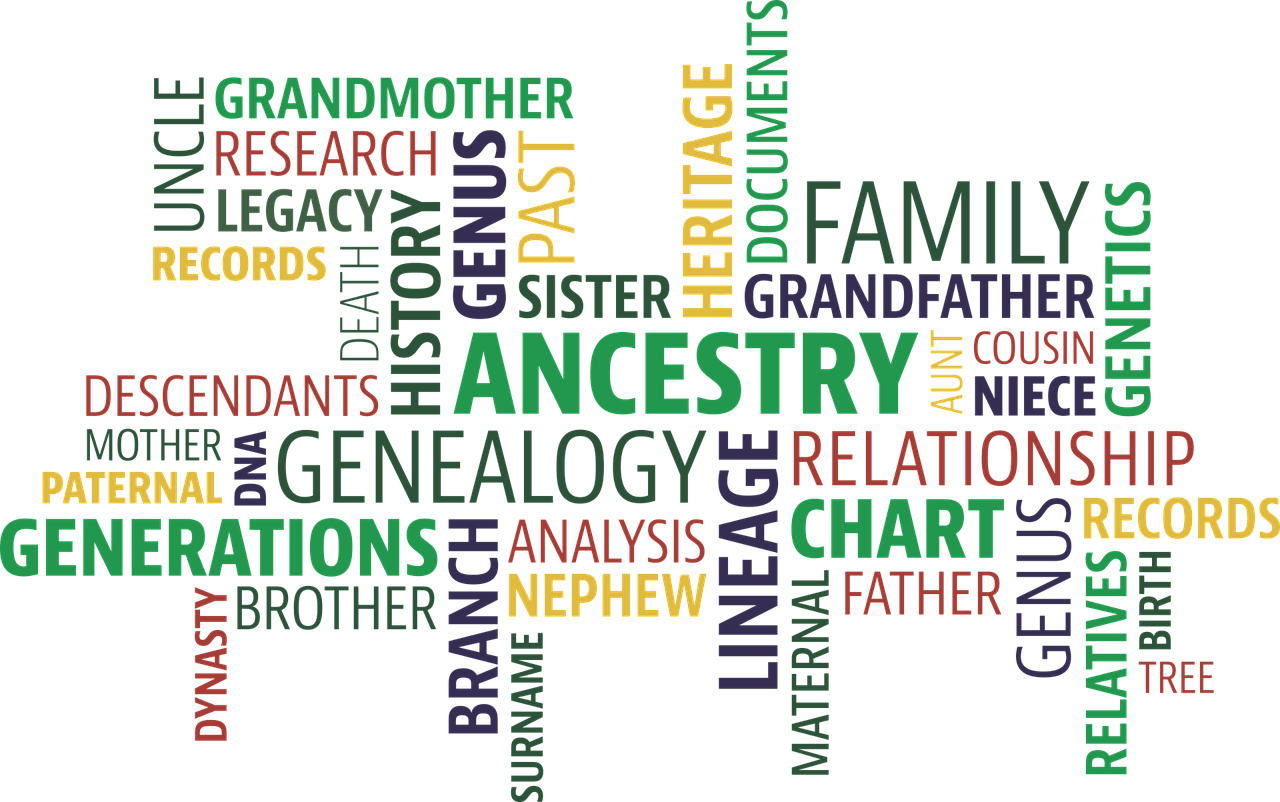 We are a group of similarly interested individuals, concentrating on researching family history. Our aim is to educate and empower others with tools to discover their family's legacy. We are a small group, operating under the guidance of the national organization. At Genealogy Think Tank 2021 we have two awesome presentations and an introduction to our group which will include a few links that will help you in your future quest.
Register
in advance for this meeting: After registering, you will receive a confirmation email containing information about joining the meeting.
---
Saturday, June 12 2021 12:30 PM CDT
Race, Place, and Space in Genealogy
Members, check your email or contact

[email protected]

for login details.
Presented by Cynthia J. Sadler, Ph.D.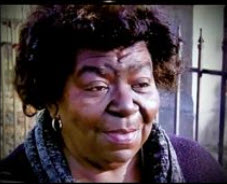 Cynthia J. Sadler, PhD is an anthropologist and historian who has over 25 years of experience in nonprofit management program evaluation, and grant writing She served as the official historian for Memphis Heritage Trail, an initiative that recognizes the contributions of African Americans to the City of Memphis. She also served on the design team of the I AM A MAN Plaza, which pays tribute to the 1968 Memphis Sanitation Stake She is currently a history instructor at Southwest Tennessee Community College She has worked extensively in documenting the genealogy of her family, with an emphasis on race, place, and space Using storytelling as an interpretive foundation, she has added authentic voice to narratives that transcended time and generations
---
Saturday, April 17 2021 12:30 PM CDT
Touring TNGenWeb And How You Can Help
Members, check your email or contact

[email protected]

for login details.
Presented by Taneya Koonce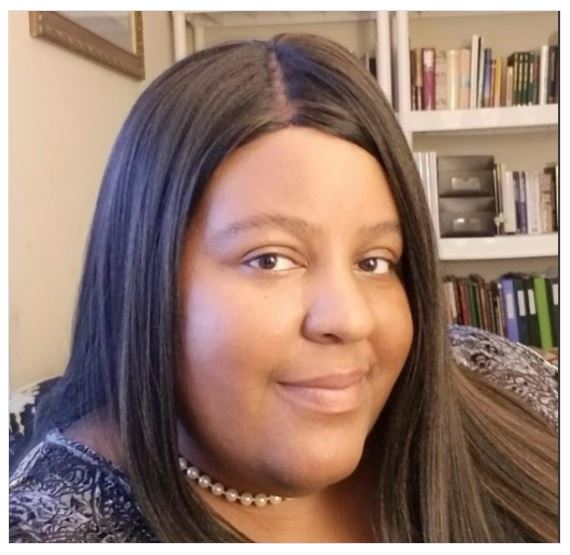 Taneya Koonce is an enthusiastic genealogist with a long-standing passion for exploring family history and more than 20 years of professional expertise in information science, research, and information organization. Taneya volunteers extensively in the genealogy community, with current leadership roles in the Nashville Chapter of the Afro-American Historical & Genealogical Society, the USGenWeb Project, and the National Genealogical Society
---
Saturday, February 27 2021 12:30 PM CDT
DNA In A Plain Wrapper
Members, check your email for the Zoom meeting details
Presented by Karen A. Baskerville, Ph. D.
Our featured speaker Karen Baskerville, Ph. D. will discuss DNA is an simple, easy to understand way. "DNA is a Plain Wrapper" will answer your questions about DNA tests, what they can and can't tell you, and how you can use the results to further your own genealogical research. Dr. Baskerville is a neuroscientist and is a Professor and former Chair of the Biology Department at Lincoln University of the Commonwealth of Pennsylvania. At Lincoln, she enjoys teaching neuroscience, anatomy, anatomy and physiology, pharmacology, and histology courses; she loves to infuse art in some of her courses. She is also actively engaged in research. Her research interests include mechanisms of oxidative stress in Alzheimer's disease and stroke. As a visiting professor, she has conducted research at MIT (Alzheimer's studies), Penn State College of Medicine (stroke studies), and the University of Delaware (tissue engineering studies). She also collaborates with an investigator at Fox Chase Cancer Center and has a partnership with Drexel University. In addition to teaching and research, she serves as Chair of the Faculty Council.
---
Saturday, November 21 2020 12:00 PM CDT
Genealogy Research: My Personal Legacy
Presented by Group
Members present their plans or thoughts on what they want their research to convey, to whom, and what form when you are gone.
There are some people writing a book or books, some sharing stories, others leaving files at the library, creating charts, scrapbook format, etc.
---
Saturday, September 19 2020 12:00 PM CDT
African American Soldiers in WWII
Presented by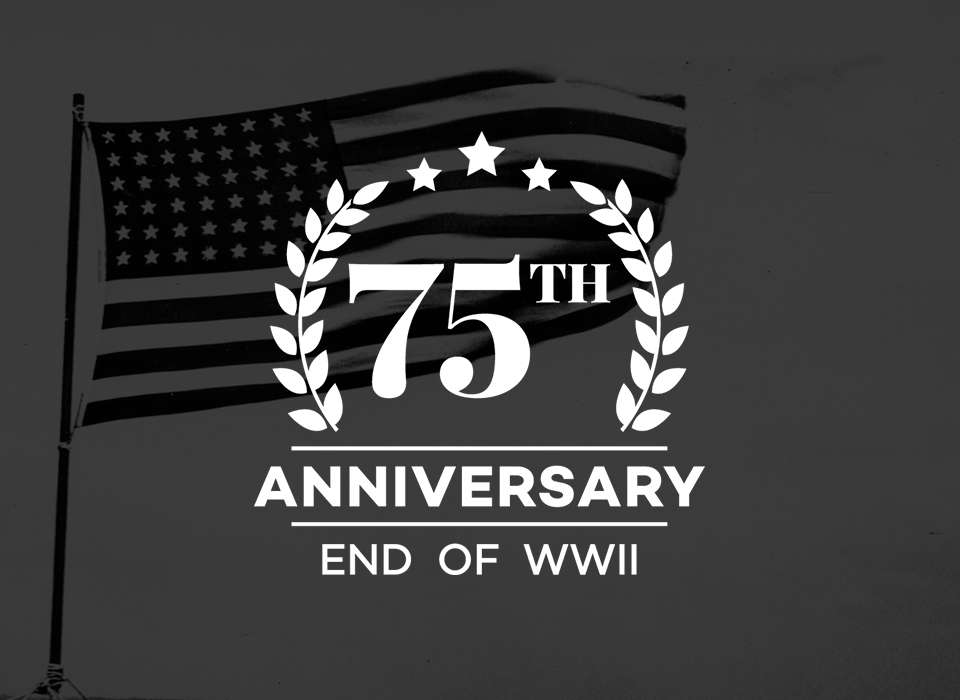 It has been 75 years since the end of World War II. We will be celebrating the African-American soldiers who bravely served their country during this conflict.
If you would like us to acknowledges a WWII service member, please send a photo (preferably in uniform) as well as a brief biography OR description of their wartime service to us at [email protected].
---
Saturday, August 15 2020 12:00 PM CDT
Genealogy Think Tank 2020
This virtual event will be presented on Zoom
Presented by Dr. L. LaSimba M. Gray, Pastor Emeritus, New Sardis Baptist Church & Verjeana Hunt, Memphis Public Library, Public Services Supervisor- History Department
Each year, AAHGS Memphis presents a "Think Tank" to introduce the general public to our group and to help people get started with their own genealogical research
This year's program will feature Dr. L. LaSimba M. Gray. He is the author Metamorphosis of Memphis: the Blues and Beale Street 1819-2019 and will speak about his book
Following the feature presentation, there will be presentation aquainting guests on how to get started with their own genealogical research.
Read More on the Think Tank page
---
Saturday, July 25 2020 12:00 PM CDT
Discovering Family Ties in Unmarked Slave Graves At Red Banks Baptist Church
Presented by Eunice Buffington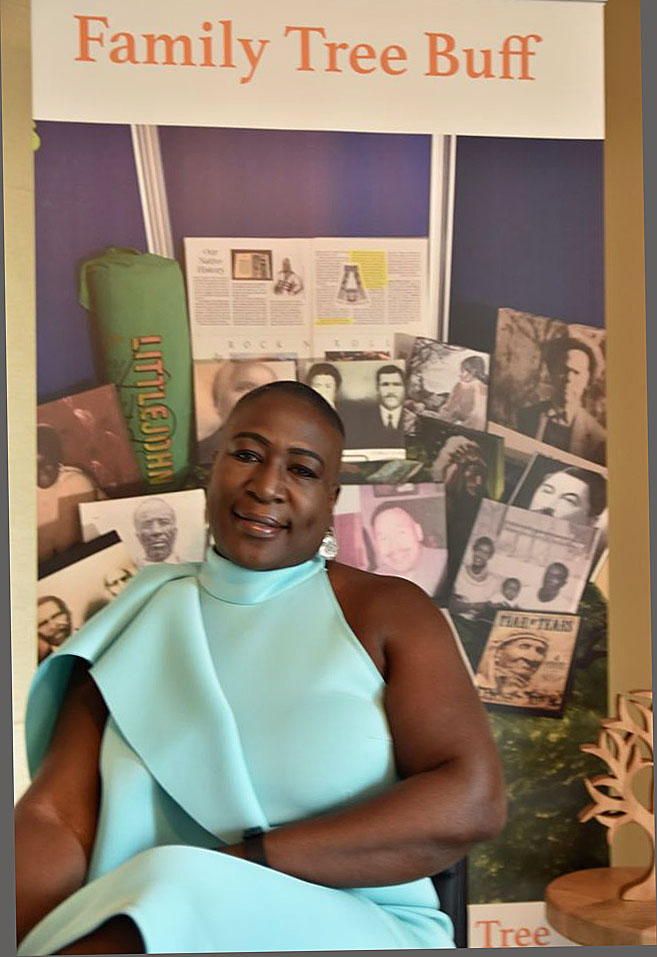 Eunice Buffington, genealogist, family historian, entrepreneur, speaker, and YouTube host.
The Family Tree Buff's mission is to research, record, and reveal the unvarnished truth of lost and hidden blood ties using research and DNA analysis. To raise awareness of the generational trauma inherited from slavery and break the cycle of inherited dysfunction.Preserve pride in the importance of family by connecting blood drops, one cousin at a time. Impact the community through activism and a voice for change.
Retired US Army Warrant Officer(CW4), Bachelor's degree in Psychology, Master's Degree in Human Resource Management, and Certified Vocational Rehabilitation Coach.Descendant of Black Pharaohs, Kings and Queens from England and Scotland, enslaved Africa and Caribbean Natives, and Native American Indians.
Equipped with visual artifacts, books, and historical documents to educate and inspire.My goal is to uncover blood ties through research and DNA connections and reveal the unvarnished truth of the blood ties that connect Black, Red, and White.In doing so leave a record for other researchers seeking that missing link.
---
Saturday, June 20 2020 02:00 PM CDT
Documenting Your Family History: What You Need to Know as You Get Started
Members, check your email or contact

[email protected]

for login details.
Presented by Marie Scott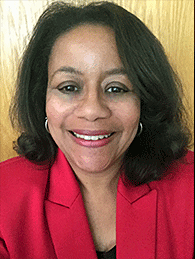 Marie Scott is currently the Parliamentarian for the Black Family Historical and Genealogical Society of Arizona. Her presentation on Saturday, June 20. 2020, will emphasize the importance of applying ethical standards in genealogical research.
Marie is a graduate of Fontbonne University(ST.Louis, MO) with a degree in English Literature.She has spent her career in media related positions which include,Community Affairs Director, KPLR - TV, St.Louis, MO, and Deputy Press Secretary for Vincent C. Schoemehl, Jr., Mayor, ST.Louis, MO, and Community Affairs Director, KMOX News / Talk 1120, a division of CBS Radio.
---
Saturday, June 13 2020 01:30 PM CDT
Medical History Is A Family History
Presented by Robert Scott, M.D., Ph.D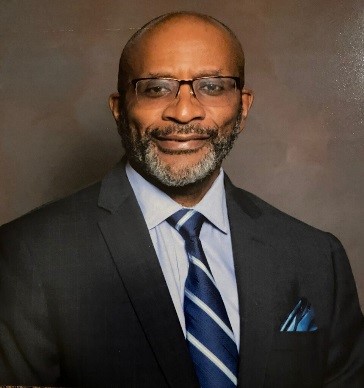 Our presenter was born and reared in Omaha, Nebraska. He completed his undergraduate studies at Fisk University (Nashville, TN), and he received his M.D. and Ph.D. degrees from Meharry Medical College (Nashville, TN). Robert went on to do his residency at Barnes Hospital in St. Louis, Missouri and he did his general cardiology fellowship at St. Louis University Hospital. He received his sub-specialty fellowship in heart failure and transplant, at Cleveland Clinic, in Cleveland, Ohio. Robert practiced in New Orleans, Louisiana for seven years before accepting the position of medical director of the nascent team, that began the cardiac transplant program at Mayo Clinic, Arizona. He currently serves as the Director of the Pulmonary Hypertension Program, of the Heart Failure and Cardiac Transplant Clinic, Mayo Clinic, Arizona.
Dr. Scott is a member of the American Heart Association; American College of Cardiology; International Society of Heart and Lung Transplantation; Heart Failure Society of America; and Pulmonary Hypertension Association.
Robert holds membership in the Afro-American Historical and Genealogical Society, AAHGS-Memphis Chapter, Black Family Genealogy and History Society(Phoenix, Arizona), and West Valley Genealogical Society.He is researching the surnames of Anderson, Hartsfield, Sargent, and Scott in the states of Mississippi, Missouri, Nebraska, Tennessee, and Texas