2023 Think Tank
26 Aug 2023
10:30 AM - 12:00 PM
Benjamin Hooks Library, 3030 Poplar Avenue, Memphis, TN 38111
Meeting Room A (to the left off the main entrance)
Register for either the Live or Virtual Event on EventBrite.
ATTEND IN PERSON
bit.ly/THINKTANKLIVE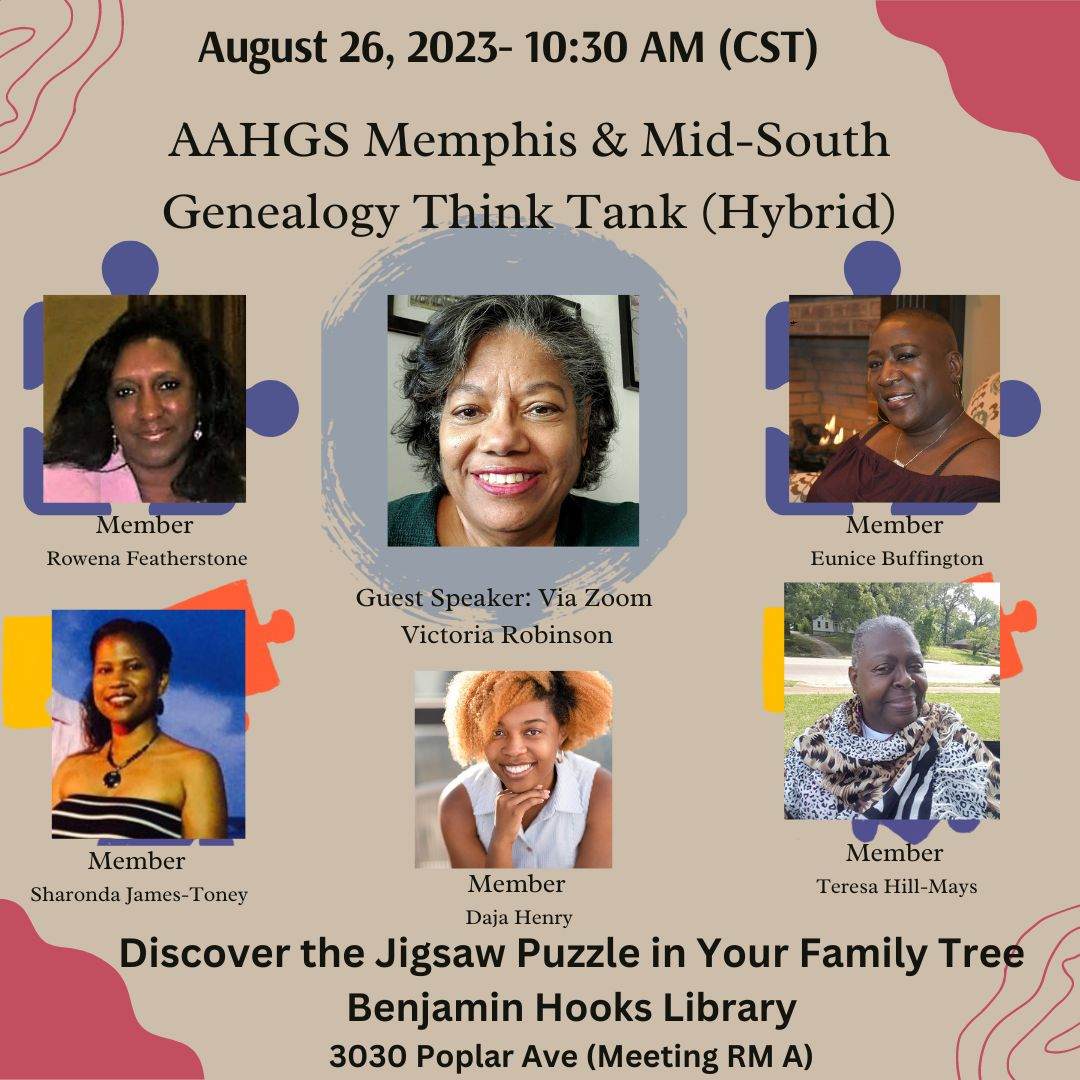 JOIN US ONLINE IN
bit.ly/THINKTANKZM
AAHGS Memphis & Mid-South will host a hybrid Genealogy Think Tank 26 Aug 2023 10:30 AM - 12:00 PM at the Benjamin Hooks Library, 3030 Poplar Ave, Memphis, TN 38111.
Members will showcase personal research for ancestors, family history, educational resources, and artifacts through short presentations and static displays.
Featuring Guest Speaker(s): Victoria Robinson, Research: Strategies and Best Practices for Using NARA
Victoria has been an active genealogist for more than 35 years. She also works to help others discover their roots. For more than 26 years, she has worked as a senior librarian at the Annandale [VA] Family History Center, where she teaches patrons and staff about genealogy research, with a special emphasis on African American and DNA research.